Let me set the stage:
It's 2013 – I'm recently engaged to the love of my life. We just moved in together and in order to keep things simple and low-budget, we decided to have a small elopement at the court house. I wasn't planning for a big shin-dig or inviting a bunch of people to watch us exchange vows. Well one thing led to another, and before I knew it, I was diving head first into Pinterest Land, trying to plan a full-blown wedding. The dress, the cake, everything.
I had no idea what I was doing. Being only 20, I had never been exposed to the wedding world and the trends or alternatives that couples chose. The only influence I had going for me was the internet. Now let's remember that this was the period of time when rustic wedding design entered the ring and man was it all the rage. As soon as I typed "wedding inspiration", there is was. I knew that 'rustic' was the trend of the century and I had. to. do. it.
If you know me at all you'll know that I'm pretty "artsy".
I've always been drawing, painting, or creating something. I'm eclectic, creative, and dare I say a little weird. Me + rustic + traditional didn't make a whole lotta sense. But it was all I saw, so it was all I knew. I was young, impressionable, and didn't really know how my attributes translated into "who" I was yet.
Regardless, our wedding was beautiful because of the marriage that continues to infatuate me to this day – but I've come to realize that I wish I had owned my weirdness and chosen something less mainstream, and ultimately more "us".
Don't get me wrong. The traditional route of wedding design totally suits a ton of couples, but I wanted to create a list of alternative ideas to lend a hand in bringing lovers to see that being avant-garde and non-traditional is more their cup of tea (as it is mine).
I simply had to bring in the help of some other badass lady 'togs to make this list complete, and I'm really excited to offer ideas to couples in the midst of wedding planning!
HERE WE GO!
1. Burlap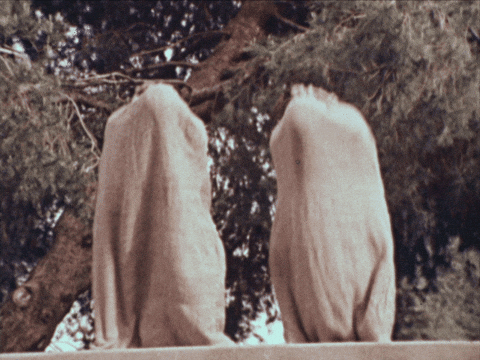 Hand dyed silks are elegant and inviting fabrics that will surely never go out of style. You can reuse them in your home and they don't smell like a barnyard. Check out the work of Honey Silk & Co  if you want to see what I'm talking about. Prepare to fall in love.
2. Crystal Clear Diamond Rings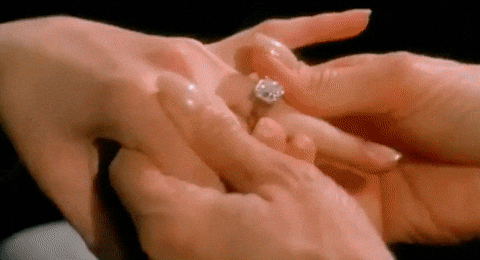 Raw Diamonds and Colorful Antique Designs like the work of Alexis Russell will leave your jaw on the floor. I urge you to consider a ring that is set apart from the rest and truly unique, and nothing screams "unique" more than a black, rough cut diamond.
3. White Princess Dresses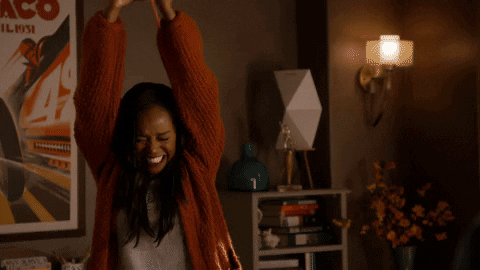 I am head-over heels in love with two-piece gowns in colors like black, blue, or even red. Let me point you to the work of Sweet Caroline Styles and you'll need no further convincing. STUN-NING. The wedding industry has made some progress with making blush and ivory gowns popular again, but I want MORE! Give me a stunning soul in a red dip-dyed chiffon skirt and long-sleeve lace top and I am putty in your hands.
4. Inviting everyone you know / Having a big wedding.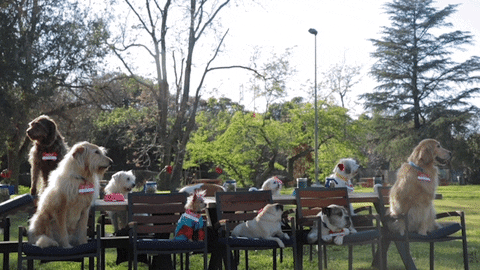 Keep it a small gathering of intentional guests. Why would you want your guest list full of faces you only felt obligated to invite (and feed for that matter)? I know there can be a lot of pressure from your parents or in-laws (especially if they're footing the bill), but it's worth it to try and explain that you only want to host a gathering of those closest to you. If it's just not translating, go the super affordable route and find a gorgeous destination where you can have an intimate ceremony with your hunny (and a photographer of course!)
(p.s. I have some crazy-good ideas for elopement locations that I can't wait to share with you in my next 'advice' post!) *Contributors: Krista Melone & Kira Koop*
5. Garter / Bouquet Toss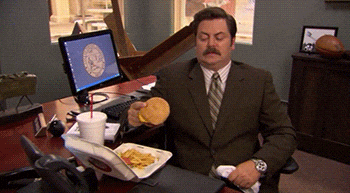 Instead, Photo Booths and Yard games are the way to go. I know you want to entertain and involve your guests – but if you've ever been to a wedding with a garter toss, you might notice that a very large percentage of dudes don't want to participate. They're corralled onto the dance floor by their partners (or mothers) and end up standing there with their hands in their pockets, watching the garter make it's decent to the floor. And you know who always catches it? James, your 8 year old nephew. Awk-ward. Lets avoid throwing anything into a crowd unless its food. A professionally-run photo booth keeps everyone energized and involved, and doubles as a wedding favor from the best night of your life! Win-win. *Contributor: Jennifer Rochelle & Chelsea Higgins*
6. Matching dresses & suits for the bridal party / NO ONE CAN WEAR WHITE.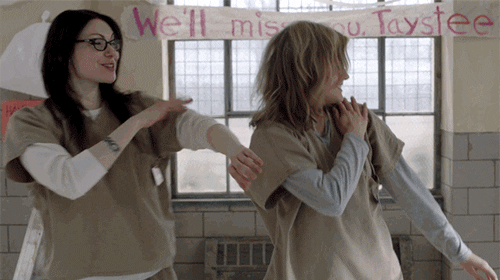 Let's put brides in colored/patterned dresses and maids in white, and groomsmen in all different colored suits. I also REALLY love the idea of jumpsuits in leu of dresses (hello comfort city) or just letting your lades' wear whatever the heck they feel beautiful in. Check out these jumpsuits by Joanna August if you want to experience major heart eyes. *Contributors: Chelsea Ceballos and Jessica Nystrom, Emely Taveras, and Andrea Brown*
7. Making bridal parties gender-exclusive.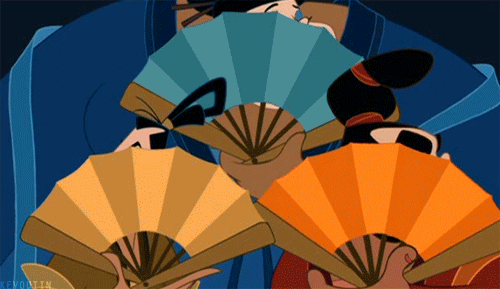 C'mon, I KNOW not all of your best friends are ladies. It's super silly to reduce your bridal party to only women or only men just because tradition has had it that way for centuries. It's time to embrace your wolfpack (whatever gender they may be!) and rock a mixture of bridesmaids, bridesmen, groomsmen, and groomswomen. Get with the progress, people. *Contributor Laura Lango & Kelly Roberts*
8. Sand Jar / Unity Candles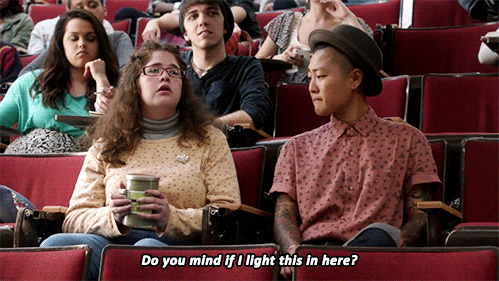 There are SO MANY other great ideas to represent your marital commitment that aren't so overdone. Plant a tree, nail a bottle of wine in a box, or make a time capsule with hand-written letters for your 10 year anniversary. One of the best ideas I've heard came from Lady 'Tog Kirstyn Amanda, who is building a clock with her grandfather to begin the moment after her "I do's" with her hubby. If you don't happen to be THAT handy, go out and buy one together. Keep it on your mantel or bedside table as a reminder of when your "time together" began. Don't even change it for daylight savings.. seriously, screw daylight savings. *Contributors Kirstyn Amanda, Sara Adkins*
9. The Flower "Girl"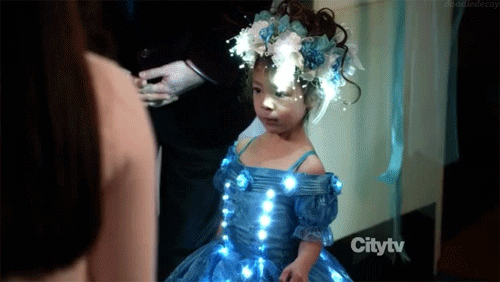 You can have absolutely anyone you want to throw down those petals, regardless of age or gender. I have seen many adorable flower-grannies, flower-men, and flower-friends grace the aisle with a spectacular display of enthusiasm and grace. As long as they love you and are excited about decorating the path to your beloved with flowers, let 'em at it! *Contributors: Kirstyn Amanda and Sarah Campbell*
10. Not seeing each other before the ceremony / Spending the night before apart.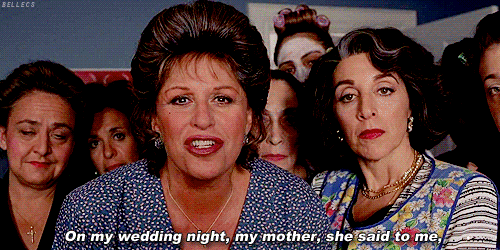 Can you imagine how much more romantic, emotional, and intense getting ready would be if you did it in the same room? This is a major thing I wish my hubs and I had done differently. We would've spent the whole night talking about our future, things we can't wait to do on our honeymoon, laughing about our favorite memories so far, and indulge in quiet, intimate time together in preparation for our vows. Doesn't that sound like something you'd rather have than a night spent in an anxiety-stricken state wondering if your fiance is on the verge of throwing up too? I say a pre-wedding slumber party is exactly what you need to make the day-of even more relaxed. *Contributors: Bree Lion & Chelsea Higgins*
*Thank you so much to the amazing & talented women of Babetown who helped make this post complete. I am eternally in awe of how much magic is created in the group and I'm so thankful I get to witness and participate in it all! *