Tough-love advice from a photographer who only wants the best for you.
1. Be intentional with your getting-ready space.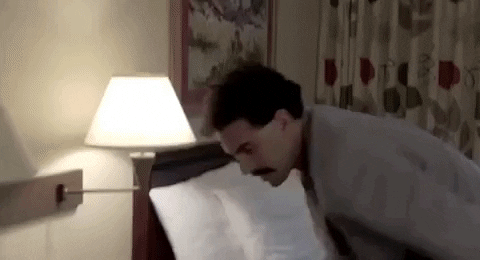 No more commercial hotel rooms. For getting ready locations, lean in the direction of unique AirBnB's, locally owned bed and breakfasts, and off-beat / historic hotels. The moose lodge carpets and wall-length air conditioning units aren't doing anyone any favors.
2. Get a clean up crew.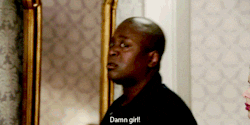 ..Or at least enlist some of the wedding party to help put things away! I'll be the first to admit that it's a pet peeve when I walk in and there are red solo cups and dry-cleaning bags scattered throughout the background of your prep space. I promise your wedding photographer will love you ten-fold if you make an effort to keep your room clutter free.
3. Natural. Light. Always.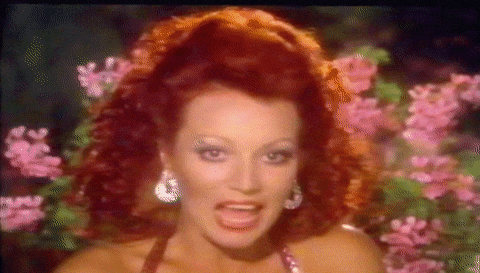 When you're touring venues, prep spaces, and reception areas – keep in mind the lighting!! If you want images that pop with movement and warmth, choose spaces with lightly-colored walls, lots of windows, and are as close to nature as possible.
For outdoor ceremonies, go tour the location at the exact time (and season) of your processional to make sure no one will be blinded by sunlight. If there's really no way to avoid it, keep yourself and your honey backlit and supply your guests with festive sunglasses as favors.
4. Let your guests be the jukebox.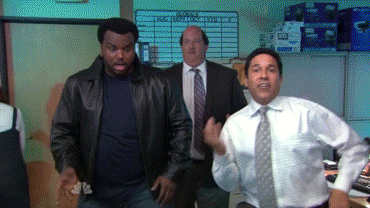 No, not literally. I definitely recommend a professional DJ, ALWAYS. But there's no harm in asking your friends and family what songs they like to boogie to! A reception where no one dances is sadder than an empty bag of chips. Oldies? Classic Rock? Modern Hip-Hop? The best way to gauge the crowd is by putting in a line for a song request on the RSVP card. Then you can hand the list right over to your DJ and rest assured that there will be dancing feet all night long!
5. Hire a wedding coordinator.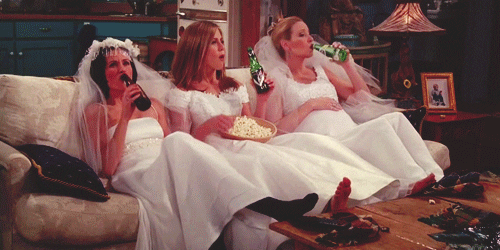 Your photographer is not your coordinator.
I REPEAT: YOUR PHOTOGRAPHER IS NOT YOUR COORDINATOR.
I know you might think that you can handle it all, but let me tell you right now that you are wrong. I've seen it happen too many times where the bride wants to do it all, then ends up in a frenzied panic during hair and makeup when they get hammered with questions every 20 seconds. "When's the cake supposed to get here?" "Where are the rose petals?" "Where do you want the buffet set up?" DON'T LET THIS BE YOU! When the wedding day rolls around, you shouldn't have to worry about if the florist has arrived, or if the tables are set up, or when your bridal party is supposed to go down the aisle. It is a naïve mistake to assume that your photographer fills this roll, because we have our hands filled with so many other responsibilities on your day and are solely focused on capturing it all in the best way possible! Hire a wedding coordinator and kiss your worries goodbye.
6. Leave the kids at home.

Phew – I know I'm gonna some get flack for this one. I LOVE kids, but I can promise you a majority of photographers will agree that children at a wedding are a no-go.
Babies crying during the ceremony, children going rogue and running around during dinner causing mom or dad to be "the bad guy", and I have (no joke) seen more kids get knocked down by tipsy party guests than pins in a bowling alley. Once, a groomsman got extra ballsy and did the worm while a little girl was dancing with her mom, and I witnessed a size-10 dress shoe clobber a 3-foot tot right in the face.
Ouch – party foul.
If you know your guests ab-so-lutely have to bring their babes (like they're traveling from out of state), hire a babysitter on their behalf! Yes, this is a thing. Find a caregiver who is comfortable with multiples, get a headcount of children coming, designate a room of the venue or group hotel strictly for kiddos, and pack it with games, snacks, and Netflix. Boom, no more trips to the hospital for a 5-year-old's broken nose.
7. Do a first look.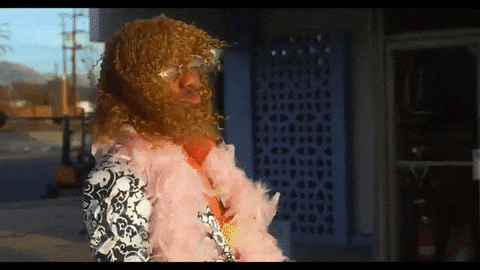 It's no secret that I'm a lover of non-traditional concepts on a wedding day. Even though this idea is nothing new, I do believe in its power to make the day so much less stressful. First of all, doing a first look completely erases the "I'm gonna throw up" feeling that you get when the coordinator tells you the ceremony will begin in 10 minutes. It's the only intimate 'you-and-me' moment you will get for the entire day and it gives you space to get out those jitters, tears, and nervous burps. Secondly, doing a first look opens up SO MUCH TIME to get bridal party photos done and over with before the ceremony – which will then open up time for you and your boo to actually mingle and greet your guests doing cocktail hour.
8. Only invite people who actually, truly support and love you and your partner.

Please please please, don't get pressured by your future mother-in-law to invite "Great Aunt Clarette from Arkansas (whom you've never met) because she'll be gossiping about you to her bridge club for the next 5 months if you don't." Ignore my advice, and before you know it, your guest list is doubled and the chairs are filled with people you barely know. When you keep in mind the motto "make it an experience, not an event", it'll be an intentional, joyful gathering that I promise you won't regret.
9. Let the party die with dignity.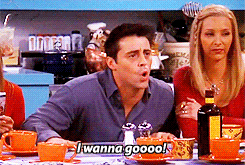 Trust me, I know you invested in your venders heavily (both emotionally and monetarily) for your allotted time frame for the wedding day – BUT – is it worth letting the reception trickle down to only a few guests left just to get "the most for your money"? Read the room, watch the time as more people begin to leave, and notice the energy change when people just seem plain-out ready to go home. Make a gracious decision and let your coordinator know that you're moving up the grand exit so that there are still enough people around to participate in sending you off! There is nothing wrong with ending a party early if it maintains the energy of the day. Don't let the excitement turn to exhaustion just because you booked your DJ until Midnight. Do the right thing and end on a high note.
10. If it makes you stressed, it's not worth it.

This final tip was inspired by a friend/client who dished out their tactics for having the best wedding day ever. She told me that during planning, if her and her partner felt stressed or irritated while planning out specifics details, they'd pull the plug and move on to more important things, like their vows. The opted for low-key and fun, which helped them eliminate the tension that's often associated with wedding planning. Instead of a cake, they bought cookies from their favorite bakery. Before getting ready, they took a swim in the lake at their venue (they got married at a campground, how freakin' cool is that?) I truly truly believe that your wedding day is only as stressful as you make it. If choosing your color palette is causing your hair to fall out, it might be time to reevaluate your wedding plans to see if the tension is causing more harm than good for yourself and your hunny.  In the end, do what's right for your mental, physical, and emotional health. If that means eloping on a cliff, so be it!
I hope you enjoyed this post and please let me know if you'd like to see more of my thoughts on wedding planning! (I promise to always include a plush amount of supportive gifs.)